Thanks Jim for a great guitar.( I knew it would be). It was received in exactly 8 weeks from the time of the initial order.
I love the new style of Hiscox cases. they are solid.
When I ordered it I optioned for a low action set up which it has, and a semi- gloss finish which was beautiful. Everyone keeps touching the flamed Rosewood because it looks 3 dimensional. The inlay work is awesome. It really sets off the guitar cosmetically.
Daylight to dark from my A201 in sound and the general feel of the guitar.
My A201 is an awesome guitar in itself. It has such a warm and extraordinary resonance in the wood that everyone remarks about and is perfectly suited for finger picking and strumming. It sounds like I have a natural reverb when I play the guitar.
the L320CE Does not have that dark, warm sound, It just rings incredibly with an even bass to treble response between the strings and wood. I have not played any other guitar like it in a long time. Very responsive to the fingertips or a pick, and easy to fret. Very fast neck. I am Very picky when it comes to guitars.
I can't wait to see what it sounds like when the wood "opens up" later on in time.
When I first picked it up and strummed it, My heart dropped because the strings sounded terrible. Especially the 3rd (g) string. It had some weird secondary modulation going on that was very annoying. I thought " Oh God, there is something wrong with the guitar. I decided the guitar was too beautiful to sound that bad, So I decided to change the strings. I then put my trusty D'Addario Phosphor/Bronze lights on and THEN the guitar came to life. Beautiful.
I don't know what the deal with the other strings was but they were terrible. Bright and tinny and defective 3rd string. They were D'Addarios I think, but not the same as what I put on.
Anyway, Other that that small issue, the guitar is a treasure that I will enjoy for many years.
Hey Jim, thanks man, My wife says "It is very pretty" You know what I mean.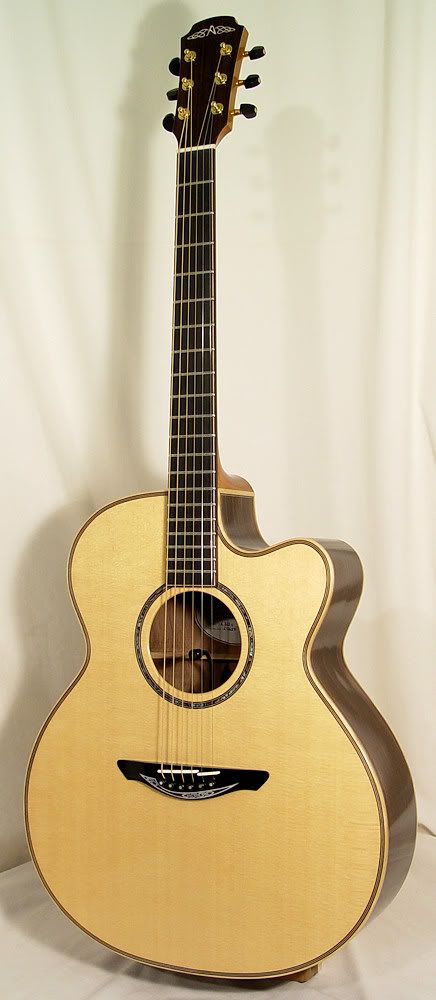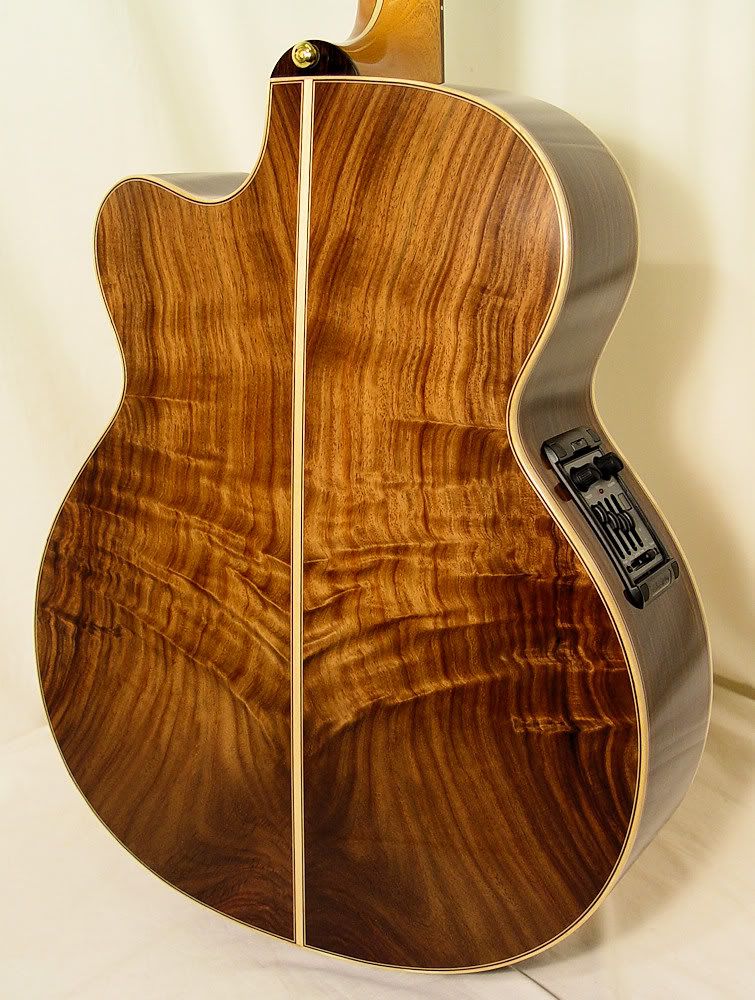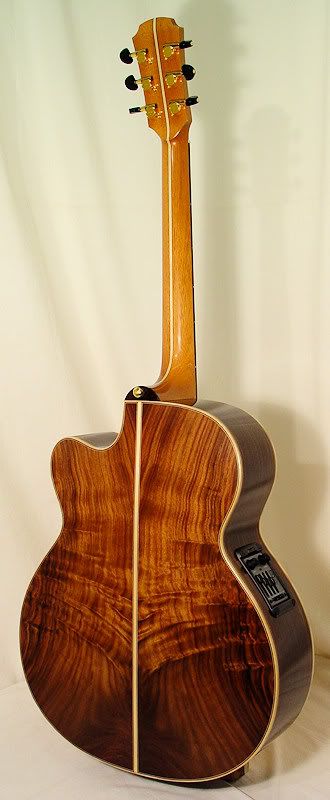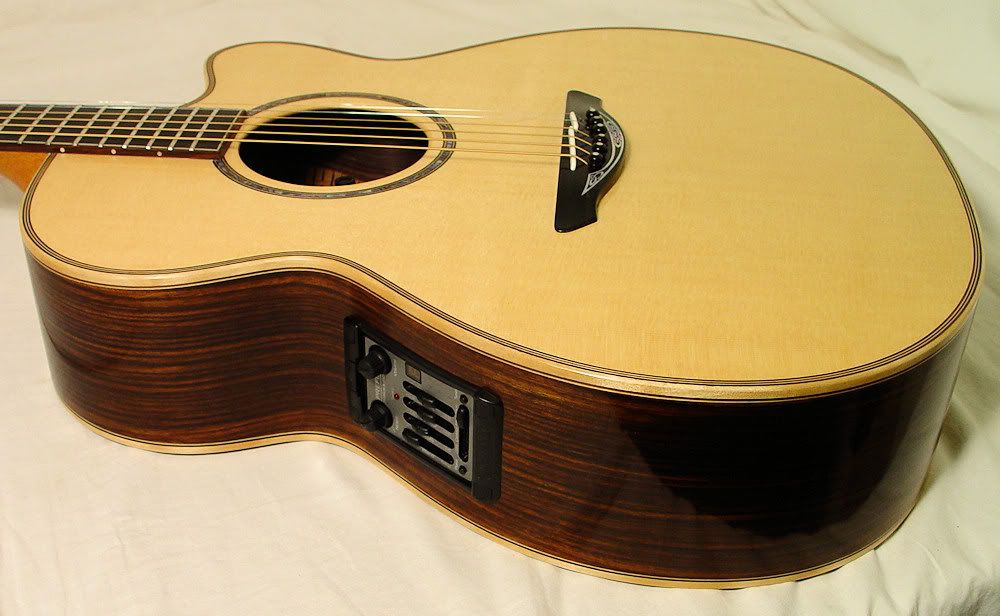 Thanks again Jim for all your help,
I will be a life long Avalon endorser. Taylor who?
Pics