Hi JB, I have my Gold D200CE in my possession now. I have uploaded some pictures to let you see it.
If you don't mind I would like to have some info on where it was made.
It has an abalone rosette which I understand is indicative of Czech, but I thought that I read that some Golds were made in NI that did have a rosette of abalone?
You told me the serial number for Irish made is A00123 type and I have seen in other posts that the Czech's start at 22....000. and If they were under a 1000 they were made in Ireland and above 1000 made in Czech by Furch. As you can see in the picture mine is:
20 842 Is this number familiar to you? Is the first number a 2 and not a handwritten "A" that looks like a 2. Also the model number reads D200 C, not CE. I have included pictures. any help would be appreciated.
Also, the headstock is fingered glued and not one piece .
I have only played one Avalon previous to this one. The one I played is the reason that I bought mine. You will be amused at my first experience with my new guitar
When I received it. I opened it up and took a pick and strummed it waiting to hear that magical Avalon sound. I strummed the pick across the string and hear....plunk plunk plunk and plunk. I said to myself, this can't be right. upon closer inspection the strings were the most dead that I have ever heard in my life and A medium to heavy? guage. ONtop of that they saddle was incredibly high making the action on the guitar very high, playable but hard. Good for only strumming in the lower frets. AND... on top of that, the input jack ws loose, almost falling out. Now I know why the person on EBAY was selling it so cheap!! It played and sounded terrible.
Other than that the wood was beautiful
Anyway once I put a good set of PHosphor bronze lights on it the tone was much better as I expected. Now the problem was the high string action. Well every thing that I read says to only let an experienced person set your guitar. I have always been brave about that ( and the Lord has been with me) in the past.. I have experimented and altered many guitars in the past, mostly electrics, Even buit one from scratch not knowing if I was going to waste $1200.00 in the long run. It turned out to be one of my favorite electric guitars and sentimental as I built it with my father.
I then loosened the strings and marked the saddle at the bridge line and removed it hoping to find some shimss to remove. Of course there were none on this quality handcrafted guitar. I then began sanding and sanding, replacing and checking until I got the action very low without any fret buzz or noise.
Now it plays like the ones that I hear everyone talk about in this forum. YAY!! Awesome sound, even, yet full with a shimmering sound if I can describe it as that. I even noticed that when I strum a certain modified A chord that I almost hear the woold resonance increase as the string vibrtions start to decrease causing a wood enhanced sustain. No unatural overtones, just good guitar sound. The tuning is accurate all the way up the neck also.
The only thing that I could still do is a very, and I mean very minor adjustment to decrease the neck tension. When holding the first fret in standard tuning, and also pressing the last fret on the Low E string, I can notice that the 7th fret just barely touches the string. But you would have to really look to notice. Maybe this adjustment would or would not do anything to improve the tone? What do you think?
Also I am not sure what type of tool and size do I use to adjust the neck tension? It soes not seem to be an allen or Phillips type. Can you tell me what I need to use/ Or can I order one from you?
Well the story turns out great and the ending is a happy one for me.
I LOVE THIS GUITAR!!!!!!!!
I now may have to look at in the future ordering one of the higher end instruments from you.
If the pictures do not load, I will reload them in another post with links to them.
Take care and God bless,
Don Reynolds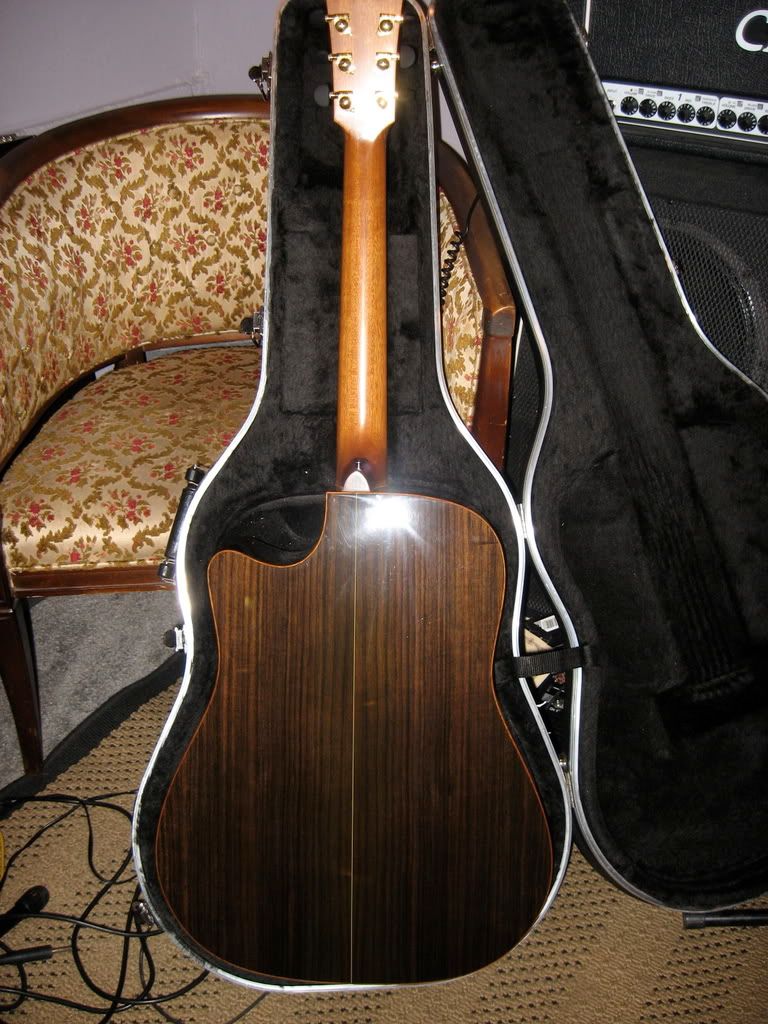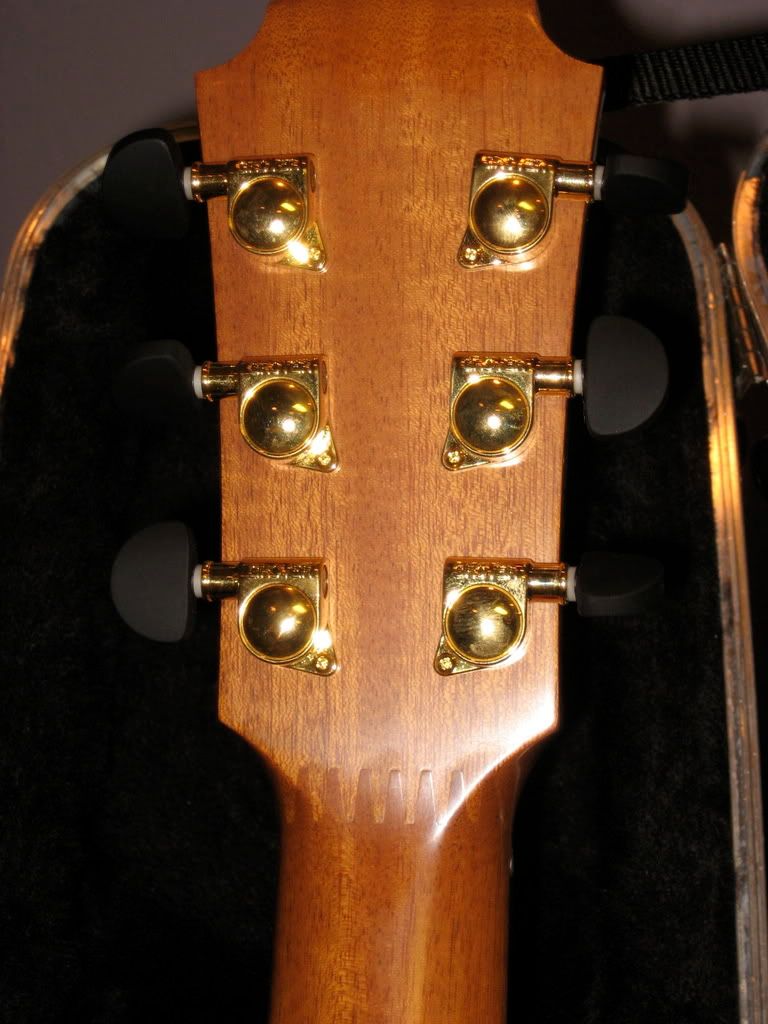 [/img]