Hi there,
Just thought I'd alleviate the long wait before I can finally lay my hands on the Avalon L25C Redwood I bought last January...
You see, I work in Mali and you literally cannot bring an acoustic here. It's an average 30 - 45 degrees C year round, with either 100% (3 months) or 0% (9 months) humidity. So my Avalon was delivered to my parents in Holland, but I'll have to wait till Christmas to play (or see! or hear!) it
...
As you can imagine, I'm in agony! All I have is a couple of pics: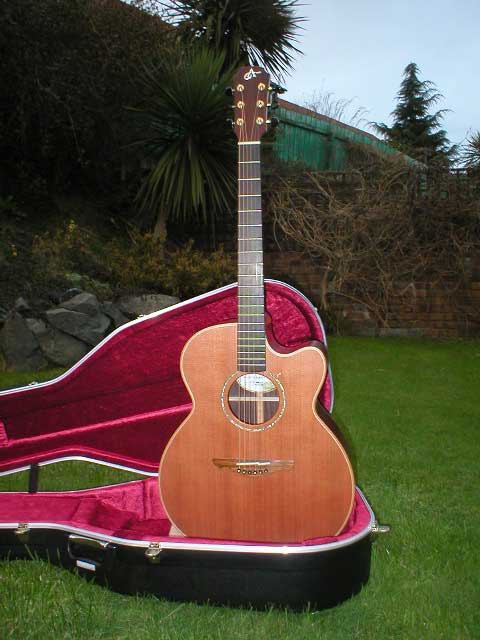 Any one of you out there that has an L25 and has some soundclips to help a poor (as in heart-aching) African guitarist? Or just wants to share their L25 experiences?
By the way, I'm also interested in any other Avalon opinions you may have. Anything you'd like to share about the Avalon experience.
Cheers,
Onno